We made the expensive choice to purchase a top-of-the-line gas lawn mower last year. After doing a ton of research on high-quality products, we whittled down our selection to four lawnmower manufacturers.
We decided to purchase American lawnmowers, including corded and electric models, partly out of patriotism and largely out of pure hometown pride.
Surprisingly, a number of businesses and dealers produce tractors, lawnmowers, and other outdoor equipment in the USA. So, here's a look at the best American-made lawnmowers we can highly recommend:
1. Cub Cadet
The reputable American corporation Cub Cadet was established in 1960. They produce a broad range of outdoor power products and services, including riding lawnmowers, snow throwers, utility vehicles, and other chore devices.
The company's cutting-edge goods, like Cub Cadet lawnmowers and models of push mowers, are designed and engineered in Valley City, Ohio which also serves as the location of its global operation. 
Each of the several zero-turn mowers available from Cub Cadet is fitted with market-leading features like synchro-steer.
Additionally, several Cub Cadet zero-turn mower models in the lawnmower market provide greater speed and control, optimum airflow, and increased suction, all of which prevent clumping during discharge and enhance bagging effectiveness.
2. John Deere
Most of John Deere's riding lawnmowers are produced in the US, making it one of the market leaders in lawnmowers and gardening equipment. Several states, including Illinois, Iowa, North Carolina, and Louisiana, are home to John Deere's factories.
The company has its global headquarters in Moline, Illinois, and employs approximately 65,000 people. John Deere riding lawnmowers are among the best available in the United States. These lawn tractors come in a variety of series and provide the most comfort while working.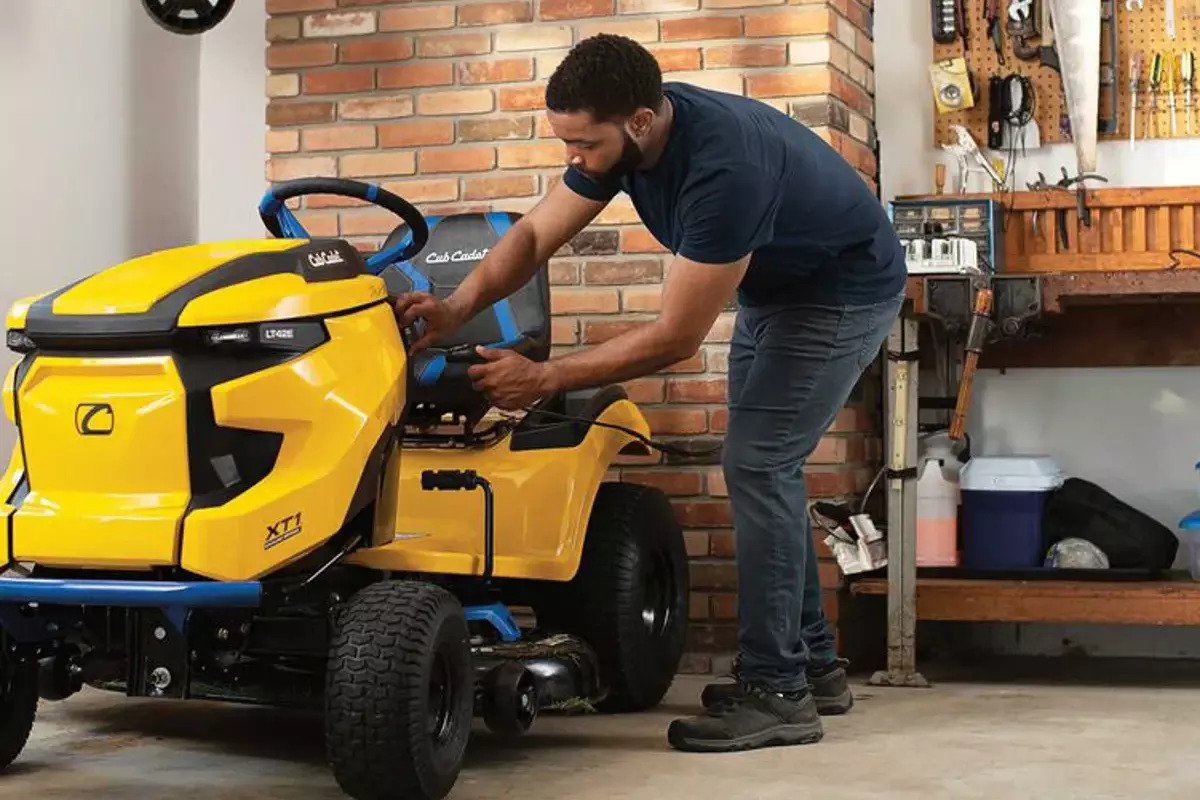 3. Snapper
With its wide range of products, Snapper has significantly contributed to making lawn work easier. In 1952, the firm created the first self-propelled rotary lawn mower. 
The Snapper Ninja push lawn mowers are versatile tools that may scatter the clippings back onto your lawn after finely mulching grass.
The Snapper Ninja lawnmowers have a 3-year manufacturer's warranty and a broad 21-inch cutting width. The SPX riding mower offers unparalleled versatility and is the only kind of riding mower that Snapper currently sells.
The SPX riding lawnmower can be bought with extra accessories such as a dozer blade, constructed steel deck, and a snow blower. Although it lacks chrome wheels or a cruise control system, it offers the greatest level of comfort and has a ground speed range of 0-5.5 miles per hour.
4. Bad Boy
Since its inception in 1998, Bad Boy Mowers has focused on producing the world's best and most durable zero-turn lawnmowers. Although the company doesn't make any robotic or electric lawnmowers, it produces many reasonably priced zero-turn mowers and tractors built in the United States.
They sell commercial and household zero-turn mowers, and you can even customize your own Bad Boy Mower. You can get its catalog and choose the model that best suits your requirements.