Have you ever realized how much harder it is to obtain a trustworthy lawn mower built in the USA? We have too!
It's not that we don't trust foreign brands, but most of us only want to support our own regardless of what we buy. And besides, the US has excelled in many products and industries. 
By writing about the best brands of lawnmowers from this part of the world, readers from other countries might get interested in taking a look and trying the brands mentioned.
We will share some of the best American lawnmower brands available, whether you require a zero-turn lawnmower or classic American inventiveness. Most of these brands carry a wide range of models to cater to consumers' varied preferences. 
Take note that the information we share in this piece is based on hands-on experience using the different models from the American brands that made it into our list.
But why the obsession with American brands?
Because occasionally, you want to use an American-made mower and support American workers, whether you're mowing a small patch of grass or an entire golf course!
We are not surprised to see the best lawnmowers with potent engines and maximal performance from brands made in the US. Some people have this misconception that most lawnmower brands and other power tool products are from the US. 
However, you will find that many products have different manufacturers for each part. So it pays to look closely to discover the conditions, complexities, and nuances of the lawnmower before buying.
For this reason, we created the most comprehensive list of American-made lawn mower brands that give legitimate jobs to Americans. Here are the brands that made it into this "best" list: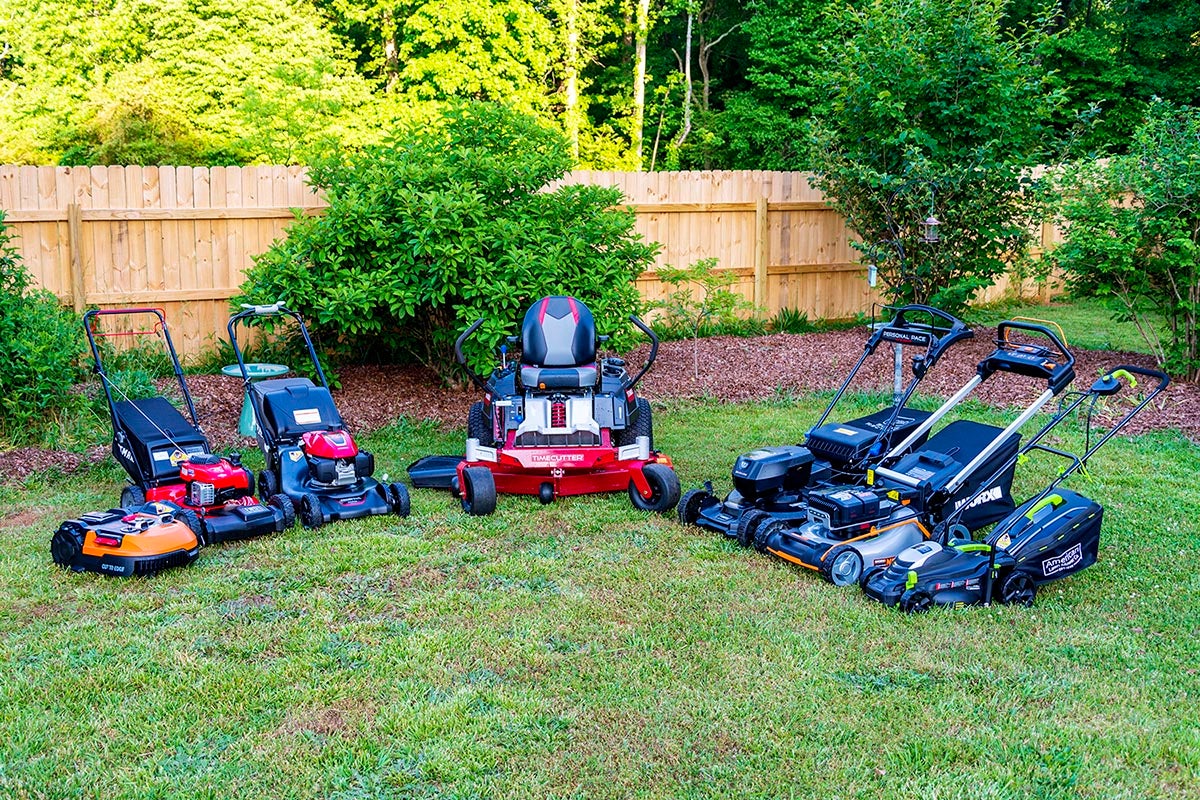 Troy-Bilt

Cub Cadet

Bad Boy Mowers

McLane

John Deere

Remington

Craftsman

Ferris

Remington

Exmark

Spartan
The lawnmowers made by the firms mentioned above are only produced in the USA. However, many of the engines, wheels, and other parts are sourced from local and foreign suppliers.
Additionally, not all companies produce all of their goods domestically. We've noticed that very few battery or electric-powered lawn mowers are made solely in the United States.
This is something that Boston Dynamic or Tesla Motors may want to look into. It wouldn't hurt to introduce AI-powered lawnmowers. Or they may want to up the game by creating robotic lawnmowers that can clean our lawns even while we're sleeping.
For now, we have to content ourselves with the available products. In all fairness, not everybody is keen on going modern. The brands mentioned in the list produce different kinds of mowers, so you can choose according to your preference. The best thing about the brands is that they have great deals in terms of after-sales support and customer service.