Despite the continuous technological advancement in all industries, including power tools, some people still prefer the older models of certain products. This is quite true in lawnmowers. We often get questions about our recommendations for the best reel or manual lawnmowers. 
So request granted; here's the list of our best picks for this category:
ATV or Horse Drawn Mower from Cottage Craft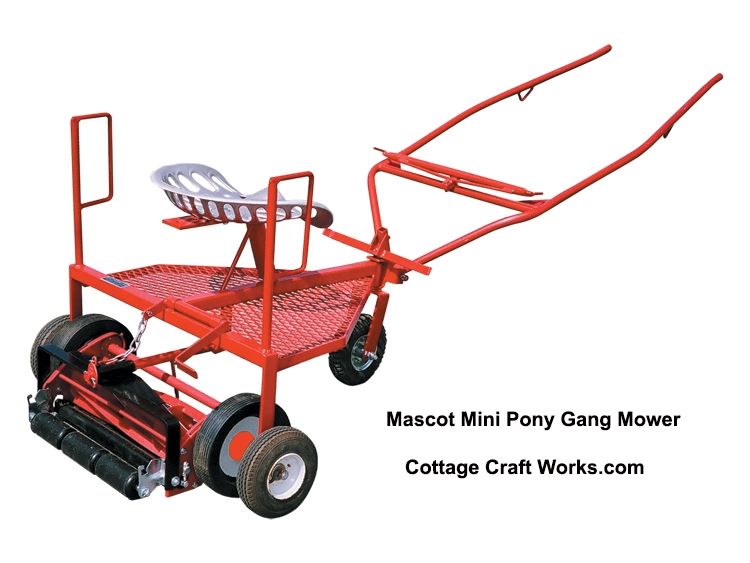 This one is actually surprising, and you surely had the same reaction as well. You can easily set it up and attach it to your horse or ATV. Don't worry about the animal; the mower is not heavy and is fairly easy to maneuver.
Product Features:
Has a shaft that's made of stainless steel

Bearings with high-tolerance

Metal hub caps

Stainless steel construction of all cutting components

Unique spiral design and riveted steel blades

Full warranty against defects

Comes with weather-resistant decals and a powder-coated finish

Hard bed knife grade-8 bolts

Heavy duty

Heat-treated reel blades and bed knife
Note that this product does not come with a horse or an ATV. You'd only get the machine that you will attach to the animal or engine. But can you imagine how fun and sassy it would be to mow your lawn with a horse leading the way?
19-Inch Clipper USA Mower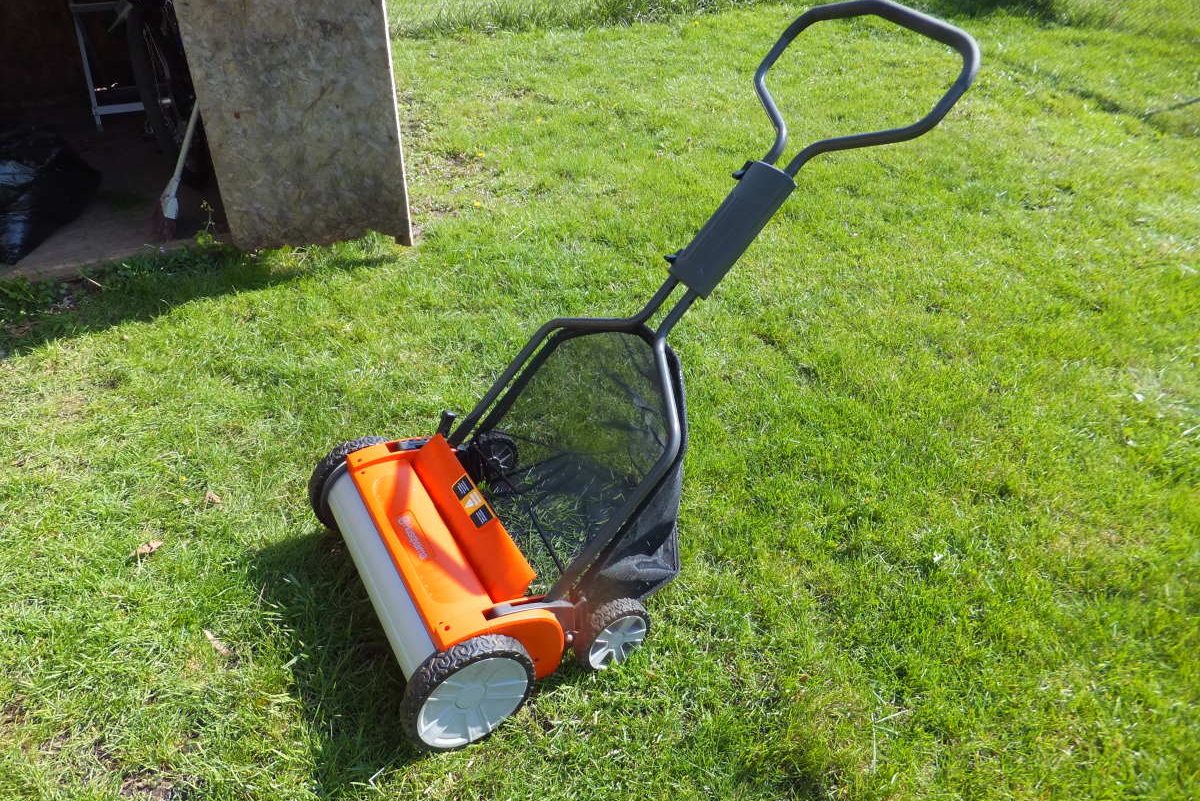 If you want something reliable that will last for a long time, this brand is recommended by many lawnmower owners. It's tough and is made of all-quality materials. 
What's more, it comes with a 10-year warranty, so rest assured that you can get it fixed whatever happens.
Product Features:
43 pounds of weight

Capable of mowing 19 inches of width

Can be adjusted to five varying mowing heights

9 inches rubber tires on the aluminum wheels

The T-shaped handle can be adjusted according to height

Reel blades made of high-quality, riveted steel

High-quality stainless steel shaft

Durable and will last long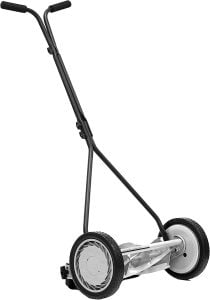 This is worth looking into if you're shopping for manual lawnmowers. Do not be fooled by its simplicity though, as it's economical but can get the work done. 
However, while more than 20 of its parts are made in the USA and each piece of the machine is assembled in the USA, some of its parts are imported. So it's not entirely USA-made, but still, you will never regret buying this one in terms of quality.
Product Features:
Rubber tires on metal wheels

Kick bar

Powder coated finish

Warranty of five years

Precisely adjusted, greased, and sharped

Cutting width size of 18 inches
So have you decided what to buy? These three manual mowers on the list are efficient in the task. They get the job done for sure, not to mention they're durable and affordable.