Even if you have watered and nourished your plants properly, your efforts will be useless if the soil simply is not in the proper condition. 
Soil pH should never be overlooked since it dictates the availability of the nutrients needed by plants. The ideal is a soil pH level of 6.5, although it will still depend on the particular plant species.
If you want to test the pH level of your soil, here are the best tester kits you can use: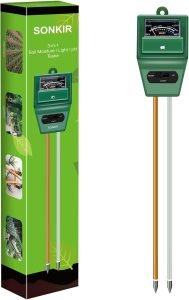 Not only will this item let you check the soil pH level, but it also tests sunlight and moisture levels. This allows you to make all kinds of adjustments that will let the plants thrive. 
It's easy to use since you only have to plug in the double probe deep into the soil at a depth of about 2 to 4 inches. After that, simply choose the parameter for measurement and wait 10 minutes for the result. 
This product does not rely on batteries, so you have nothing to worry about in terms of battery replacement. It is a reliable and convenient product all in all. Besides, the device is capable of testing pH levels from 3.5 to 8.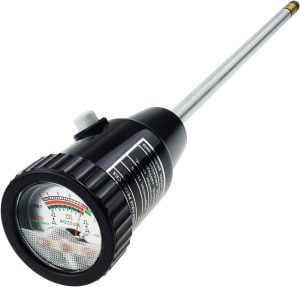 This meter is easy to use and relies on a single probe for the measurement of pH levels anywhere from three to eight. When you press the base button, you can test the soil moisture level with accuracy. You will not have an issue with batteries and related issues here. 
It is a lightweight and portable device with a long probe that lets you receive soil readings even all the way down to the roots.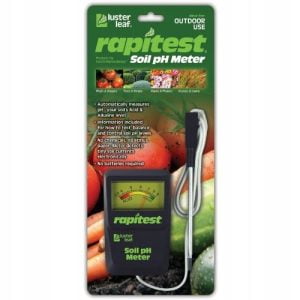 If you want the highest possible convenience, go for this digital soil pH tester. It makes use of LED technology and optical calibration to measure the pH level. You will get the results after several minutes. 
The test kit comes with a test tube, a liquid dropper, and 10 test capsules. It also has references for more than 400 plants. It allows you to appropriately apply the results for the particular plants.